Liposuction in Budapest Plastic Surgery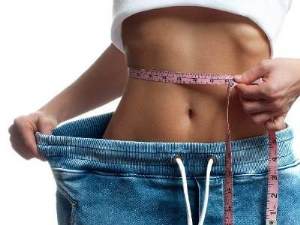 Liposuction a Pasarét Clinic
Liposuction in Budapest - get rid of unwanted fat-padded areas.
Not all fat-padded body parts can be reduced with discipline, sports and a healthy diet. Many fat deposits have solidified in certain areas of the body over the years and do not fade or lose weight even after weight loss.
In this case, I can help you with professional liposuction according to the bodyjet method. Contact us at Pasaret Clinic in Budapest and arrange an appointment for a liposuction consultation.
Liposuction in Budapest - why to go to a specialist?
If you are having liposuction, such as for breast reduction, breast augmentation, or any other surgery, you should only place yourself in the hands of a professional. As a specialist in plastic and cosmetic surgery, I am happy to provide you with questions and a detailed consultation on liposuction in our private clinic in Budapest.
If you're upset about your "problem zones" and want to finally change things, you've come to the right place with me. Professional liposuction is the right alternative if you have not achieved the desired results after unsuccessful fitness programs and long-term nutritional adaptation. In our private clinic in we work according to the renowned bodyjet method.
Liposuction at Pasarét Clinic in Budapest
Budapest liposuction with bodyjet method
Thanks to my many years of plastic surgery work, I have gained experience in the most varied surgical methods. I rely on the bodyjet method, especially in the area of ​​liposuction.
Excess adipose tissue is removed with the bodyjet method using a fine jet of water and can be sucked off very easily. Immediately after liposuction, you will put on a compression aid that guarantees greater stability and a more pleasing end result.
Liposuction and gastric tightening as a combined intervention
For many of my patients, it is advisable to combine liposuction with abdominal wall tightness or stomach tightening. Especially if the loose abdominal wall needs to be tightened after liposuction before significant weight loss occurs.
If the abdominal wall or stomach is tightened, the excess skin is removed and sewn on rejuvenated at our practice Pasarét Clinic in Budapest. The seam in this case is located on the lower abdomen and fades relatively well with proper post-treatment and scar treatment.
If you are having difficulty finding a doctor that is affordable, think about going to another city to have your chosen procedure done. The cost of a surgery can range depending on where it is performed, so you can usually get what you want within your price range if you are willing to travel. Make sure to compare the potential savings to the cost of the travel to make sure that it is worth it.
Cosmetic surgery is no easy decision. You can see that there are many factors to take into consideration. This article has brought a few of those to light. Take the time, and make the effort to find out all you need to know. This will put yourself at ease before you proceed.